3 x Derma Roller Bundle SAVE 20%
Regular price

$179.85

Sale price

$140.00
Give yourself the gift of radiant skin with our coveted Derma Roller. Strong, safe and medical grade, our deluxe Derma Roller features 540 titanium micro needles, is TGA listed, easy-to-use and ideal for those that wish to replenish, repair and regenerate their skin.
DESCRIPTION

Suitable for a variety of skin concerns, microneedling offers wonderful benefits to rejuvenate the skin. As you roll, the tiny titanium needles create micro-channels in the skin, working as a catalyst to set the body's healing response into action by producing collagen and promoting tissue repair. Praised for its ability to reduce the appearance of fine lines and wrinkles, improve sun damage and pigmentation, and minimise the appearance of acne scars, microneedling is an easy-to-use treatment that works to enhance your beauty routine. With the added benefits of reducing skin congestion and aiding in the deeper absorption of skin care products, our Derma Roller is a great all-rounder.

Enjoy salon results at home with Lonvitalite's Micro Derma Roller, for the naturally radiant glow of healthy, hydrated skin. Pair with our Skinprove Serum for optimum results.

The Lonvitalite Derma Roller is TGA listed – ARTG number 309208
HOW TO

Instructions for use

Use the Derma Roller Sanitiser Spray to clean the Lonvitalite Derma Roller before use.
Clean the skin and remove all makeup with the Cleanse Erase Embrace Microfibre Cleansing Assistants and a suitable cleanser, pat dry your skin.
On the area you wish to treat, gently roll back and forth in each direction 5-10 times horizontally, vertically and diagonally. Always lift the device off the skin before changing direction of your derma rolling.
Apply the Skinprove Serum and leave on the skin. Keep applying the Skinprove Serum as needed.
We recommend using Hyaluronic acid which is both healing and plumping.  Our Skinprove Serum made with g Hyaluronic acid was designed to be paired with all of our microneedling devices, 

Avoid any skin care product that contains harsh chemicals meant to exfoliate. Avoid anything that's scented, and don't use glycolic acid or alpha hydroxy acids (AHAs). Retinol and vitamin C serum should be avoided for at least the first 48 hours after microneedling.


To ensure your micro needles are always precise, replace your derma roller after every 15 uses.

ARTG Listed as a medical grade device, giving you reassurance that your titanium microneedles are of the highest quality and adhere to national standards and safety certifications.
BENEFITS

To reduce the appearance of fine lines and wrinkles
To improve uneven texture and tone of your skin
To increase the efficacy and absorption of your serums and skincare
To refine the appearance of pores, reduce blackheads and skin congestion
If you want to maintain the results of professional in clinic skin needling
If you are new to micro needling and want to start with entry level depth needles
Strong and safe premium titanium microneedles stay sharper and precise for longer – meaning you get up to 15 uses from one device
MATERIAL

540 0.3mm titanium micro needles
Share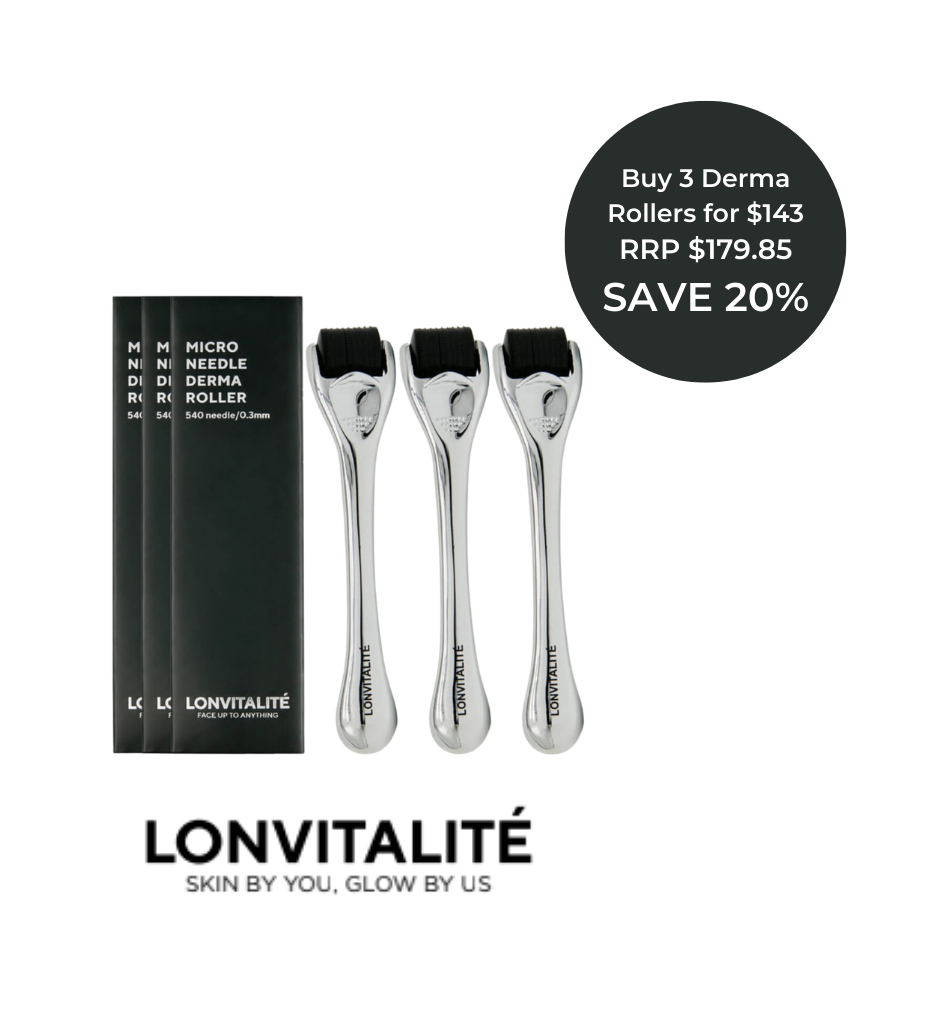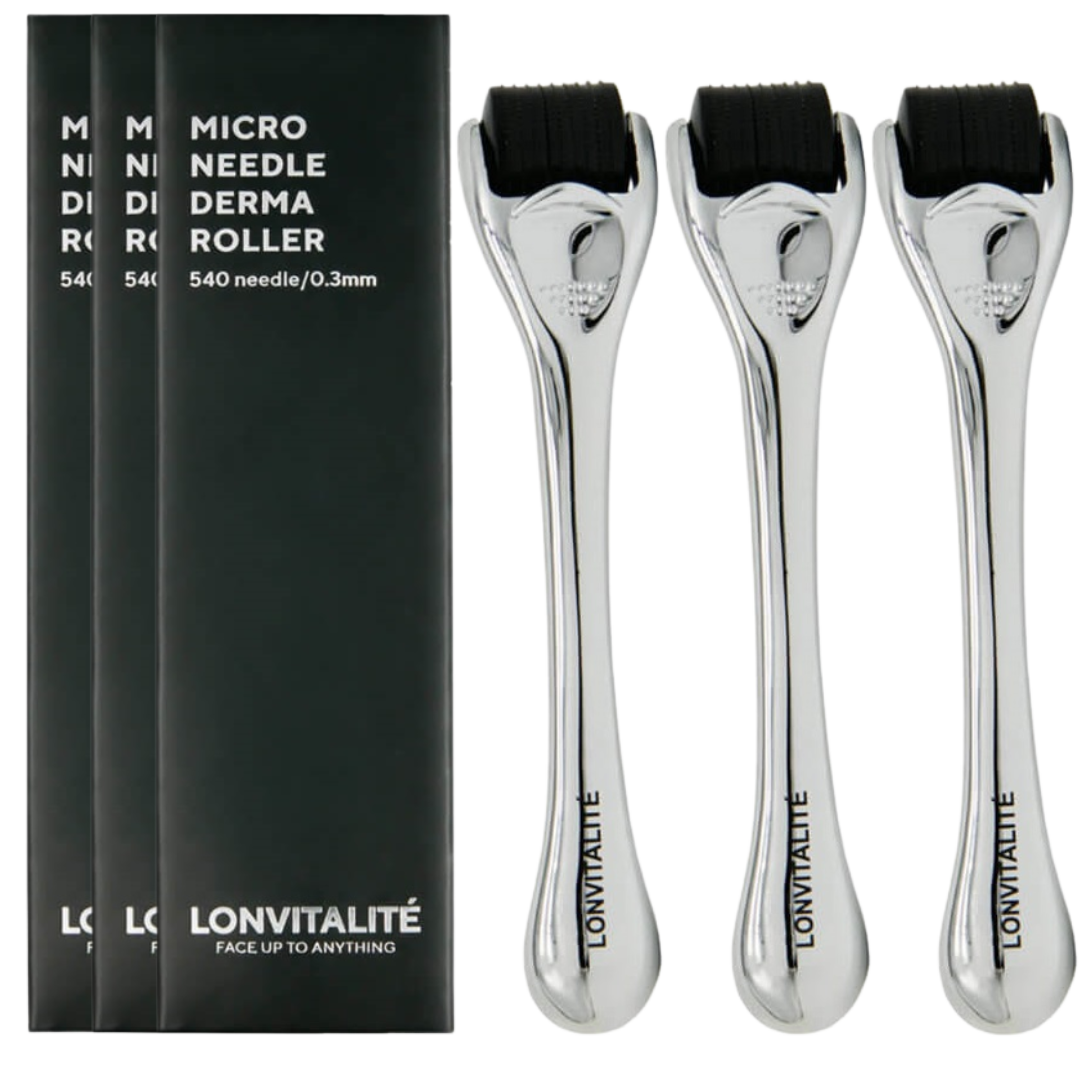 OUR PROMISE
INCREASED SKINCARE ABSORPTION